The Onliest, Pictures Frome A Monk Exhibition John Law Trio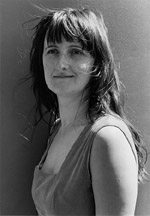 In the summer of 1994 I was asked by David Mossman, the manager of the Vortex Jazz Club, London, to create a set of work to be on permanent display on the walls of the club. I had a well-established fondness for Thelonious Monk's music so I chose to use him as my inspiration. Over the next year I spent as many months drawing from the music as I did creating the final pieces. I found that his forms translated well into abstract visual form and that the solidity of his musical structure translated successfully into wooden collage. In the end I tried to instill a kind of 'Theloniousness' into the pieces, using warm and subtle colours, combined with strong, simple shapes.
I hope to have created a fitting tribute to the man they call the 'Genius of Modern Music'.
Melanie Day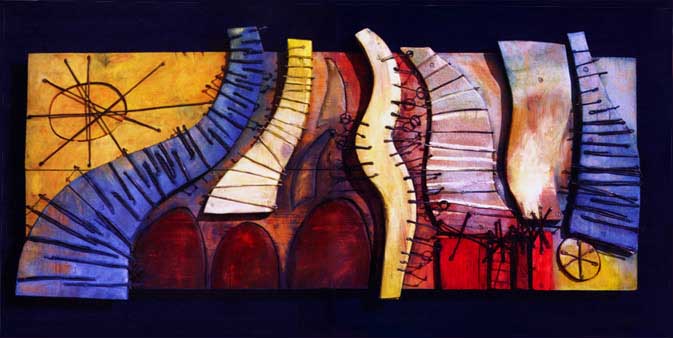 Mysterioso from The Onliest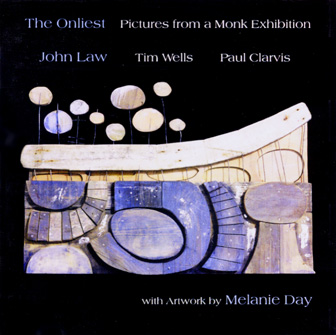 The cover of The Onliest, 'In Walked Bud'.
This and the following sculptures from the sleeve notes of The Onliest are interpretations of pieces by Thelonious Monk by Melanie Day. Please note that this CD is currently unavailable.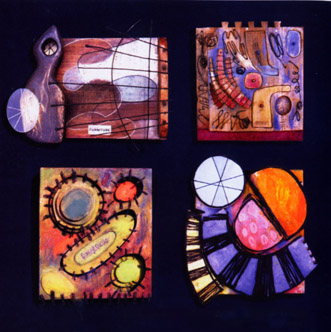 Clockwise from top left: Ugly Beauty, Trinkle Tinkle, Boo Boo's Birthday, Raise Four; all from The Onliest.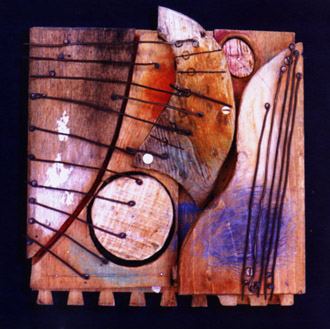 Bemsha Swing from The Onliest.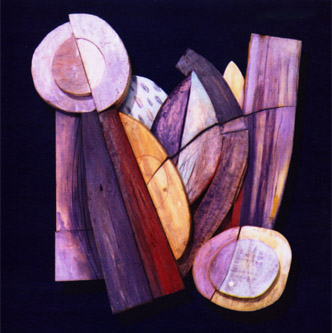 Blue Monk from The Onliest.
---
Chants John Law, solo piano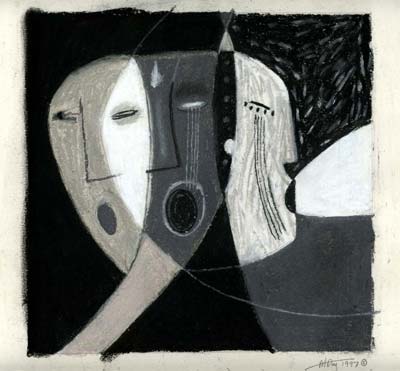 Cover Image of
Chants
(click to enlarge).